Cameos
Reconciliation Action Plan: July 2020 to July 2021
Action Point 10 reflects the Court's commitment to supporting the professional development of study assistance for Aboriginal and Torres Strait Islander staff with the aim of supporting their development within the Court entity and in related areas.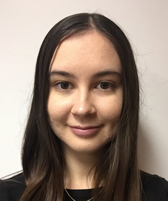 Mollie O'Connor:
Whilst working at the Tribunal for the past two years I have also been able to complete my law degree.
As a result of the legal experience I have gained, I was able to secure a position as a Judge's Associate in the Federal Court of Australia.
My exposure to native title at the Tribunal will be invaluable to my future position, and has given me a strong interest in applying my legal skills to issues faced by Indigenous People in Australia.
I also hope to work further with my people and get involved in the PBC in the future, which the Tribunal has provided me with the skills to do.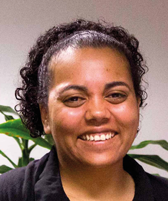 Donna Drew:
I am a Darumbal woman from the Rockhampton region in Central Queensland. I began my journey at the Tribunal in 2012 as an APSC Indigenous Trainee.
Upon successful completion of my traineeship and with the support of the FCA Studies Assistance Program I was then able to undertake my university studies. In 2016 I graduated with a Bachelor of Applied Science from Curtin University.
I am currently a Senior Officer within the NNTT working in the Future Acts team in Brisbane where I have been working for almost eight years. I have also worked in the Federal Court Registry in Brisbane as a Native Title Officer for eighteen months.
During my time at the NNTT I have been able to gain invaluable work experience in the area of native title. I am passionate about educating people about native title and see this area of Federal Law as a vehicle for reconciliation and a way of changing people's perceptions.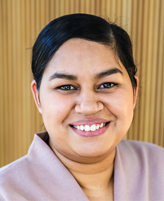 Jinnali Kiss:
I am from Gladstone, Central Queensland. My connections are to the Wakka Wakka and Gooreng Gooreng People through my paternal grandparents and to the Kaanju and Birri-Gubba People of North Queensland through my maternal grandparents. I am very proud of my heritage.
I commenced work with the Tribunal in 2016. Initially I worked in a part-time non-ongoing role as a Business Support Officer. Six months after starting in my role as the receptionist, I developed an interest in other areas of the organisation. The Tribunal allowed me to transition in the Claims and ILUA team where, as an Officer I provided support to the Senior Officers and case managed non-claimant applications.
In 2018 I became a full-time ongoing employee and my current role is an Officer in the Future Acts Team. In mid-2019, I commenced my Law degree at Queensland University of Technology and I have successfully completed my first semester. I have received assistance from the Tribunal and Federal Court and with their continued support I look forward to finishing my Law degree. This opportunity gives me the ability to work in an area where I can help my people.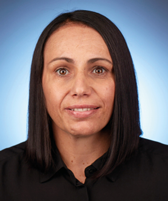 Tracey Jefferies:
I am descended from both the Quandamooka (North Stradbroke Island) and Mununjali (Beaudesert) People of south east Queensland. I have worked for Indigenous and community organisations for most of my 20 year professional life. This passion for assisting Indigenous communities also led me to the National Native Title Tribunal where, for the past eight years, I have effectively case managed the registration and notification of native title determination applications and indigenous land use agreements (ILUA).
Throughout my tenure with the NNTT, I have successfully completed the following studies at a very high level:
Graduate Certificate in Business (Public Sector Management Program), as part of the Future Leader's Program (GPA 6.5);
Bachelor of Business (Administrative Management), thanks to the Indigenous Employees Study Award (GPA 6.44);
Diploma of Project Management, as part of Studies Assistance program; and
I am currently completing my Masters of Business Administration.
My study has provided me with the skills and knowledge to solve complex problems, develop stakeholder relationships and deal with constant change. My studies have also enhanced my work by broadening my knowledge of the public sector and the work of the Tribunal, which in turn has enabled me to provide accurate advice and assistance to stakeholders regarding the complex native title system. With the studies assistance provided by the NNTT and the Federal Court, I am closer to achieving my professional goal of becoming a more effective and decisive leader for my people.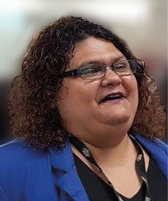 Amanda Gamble:
I am a Bandjin, Juru woman from Ingham, North Queensland. I commenced working in the Public Service in 1998 in various federal government agencies. I started working at the Tribunal in 2012 as a Senior Officer in the Case Management Section before transferring to the Native Title Unit at the Federal Court in 2015.
Under the tutelage of the Native Title Registrar, my skills in the case management of native title claims in the Court grew. In 2018, I transferred back to the Tribunal and was promoted to work as the Executive Assistant to the Native Title Registrar.
My interest in native title stems from my Great Great Grandfather, Peter Prior, who fought for the rights of Aboriginal People in North Queensland. In 2011, the Juru People had a successful native title determination in the Bowen/Cape Upstart area.
On my mother's side, there is a current native title determination application before the Federal Court for recognition of the Warrgamay People's rights and interests in North Queensland centred around the Girrigun National Park. This area is renowned for the art work of the traditional owners.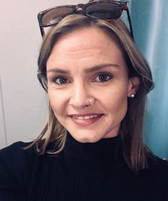 Madeline Louis:
I proudly descend from the Western Arrernte and Warramunga peoples of Central Australia, although I was born on Kamilaroi country in Gunnedah, NSW.
I commenced in a non-ongoing capacity with the Business Support Team of the Tribunal in late 2017, after relocating to Brisbane from Coffs Harbour, NSW.
My current role as Member's Assistant and Support Officer, is a full time role within the Support and Special Projects Team, and is a position I am grateful to have obtained, especially as it allows me the opportunity to also study.
I recently received my results for my first university course, the Indigenous Higher Education Pathways Program, which I completed through the University of Southern Queensland. With the Tribunal's support, I am eager at the possibility of commencing an Undergraduate degree at the commencement of 2021.