Our Business
Reconciliation Action Plan: July 2020 to July 2021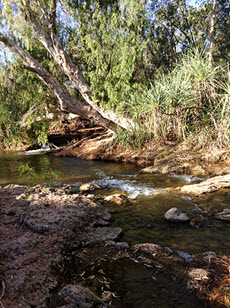 The Federal Court of Australia entity (the entity) is the administrative organisation that supports the Federal Court of Australia, Family Court of Australia, Federal Circuit Court of Australia and the National Native Title Tribunal.
The Federal Court of Australia became responsible for the corporate administration of the National Native Title Tribunal in 2012, and the merger of the administrative arms of each court occurred in 2016. Since these developments, we have worked to efficiently consolidate resources and streamline processes, thus reducing duplication. This Reflect RAP is the first for the Court entity and further builds upon the work to operate as an inclusive, single administrative entity.
Our work is administrative in nature and is driven by the needs of judges and members, and the clients who use Court and Tribunal services.
We employ approximately 1,100 employees. Our staff are located in 23 locations around Australia, in all capital cities as well as regional locations. In some locations, we have many staff and in others there are just a few. Our staff also circuit and work in other locations including in rural and regional areas.
We employ 26 Aboriginal and Torres Strait Islander individuals. This is approximately 2 per cent of our staffing complement.
Photo: Albert River, near Burketown, North Queensland:
The Albert River is in Gangalidda Garawa country in the southern Gulf of Carpentaria.